**REMINDER** Sandoval School District 501 is having Prek Screening and Kindergarten Pre-Registration on the following dates: Wednesday, April 14, 2021 1pm-7pm Thursday, April 15, 2021 8am-3pm Children ages 3-4 will be screened for our Prek program next school year. Children who are age 5 on or before September 1, 2021 will be screened and pre-registered for Kindergarten for the 2021-22 school year. Please call the Grade School at 618-247-3450 to make an appointment.


Athletic Update March 19th: High School Girls Volleyball will play at home against Maryville Christian. JV game starts at 6:00 and Varsity after. You can stream the game live on the link below:
https://www.youtube.com/channel/UCWX-wquYnum2C8VzMQBxFIg
It's a great Day to be at Blackhawk!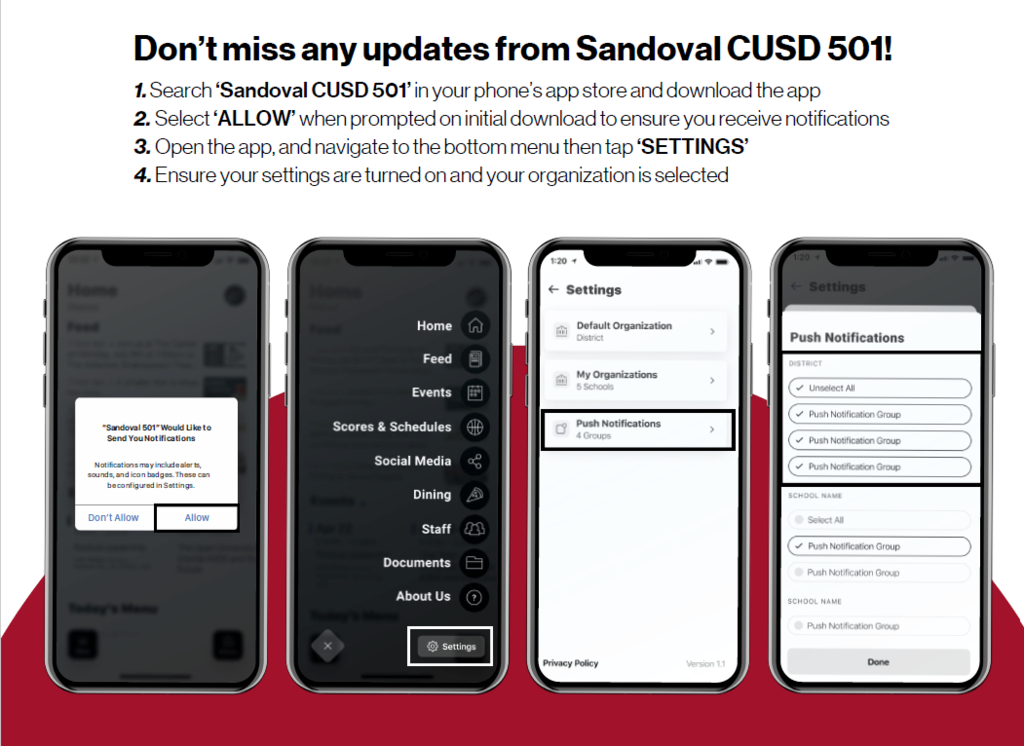 Congratulations to our Sandoval Grade School 3rd Quarter High Honor Roll and Honor Roll students. We are proud of you!!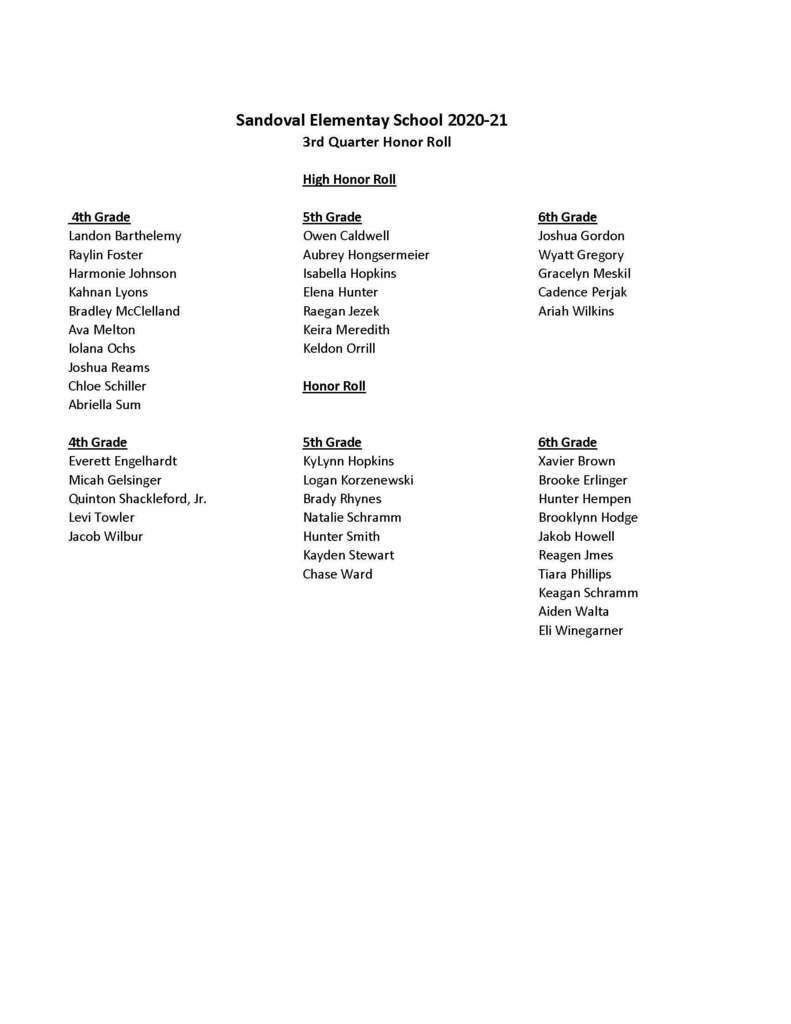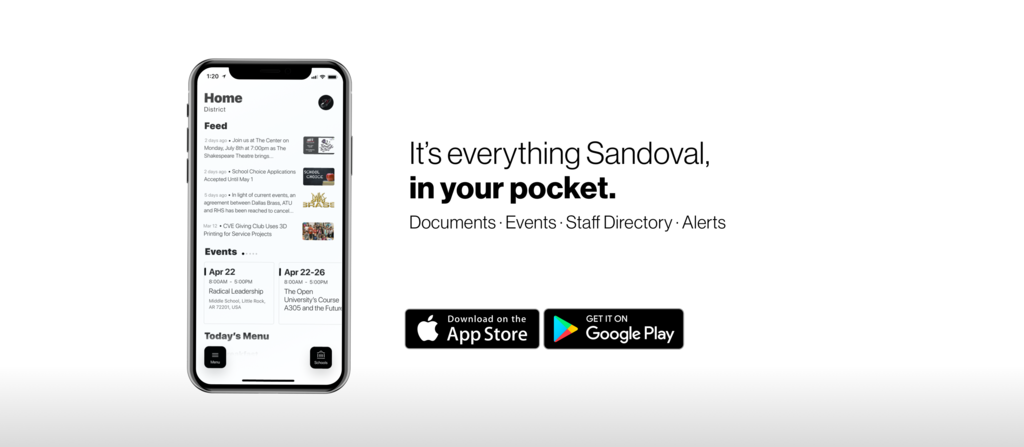 Great News Blackhawk Parents and Students! Beginning Tuesday April 6, 2021 Students K-12 will return to full day in-person instruction Monday - Thursday. Sandoval Elementary School - (8:10am - 2:45pm). Sandoval Jr/Sr High - (8:05am - 2:55pm). Fridays will remain full remote. Full remote students will continue to be full remote for the remainder of the school year. WE ARE EXCITED TO HAVE EVERYONE BACK TOGETHER STARTING APRIL 6TH! It's A Great Day To Be A Blackhawk!


Important Information on State Testing for students in Grades 3-6 at Sandoval Elementary School. If you have any questions, please contact the school at 618-247-3450.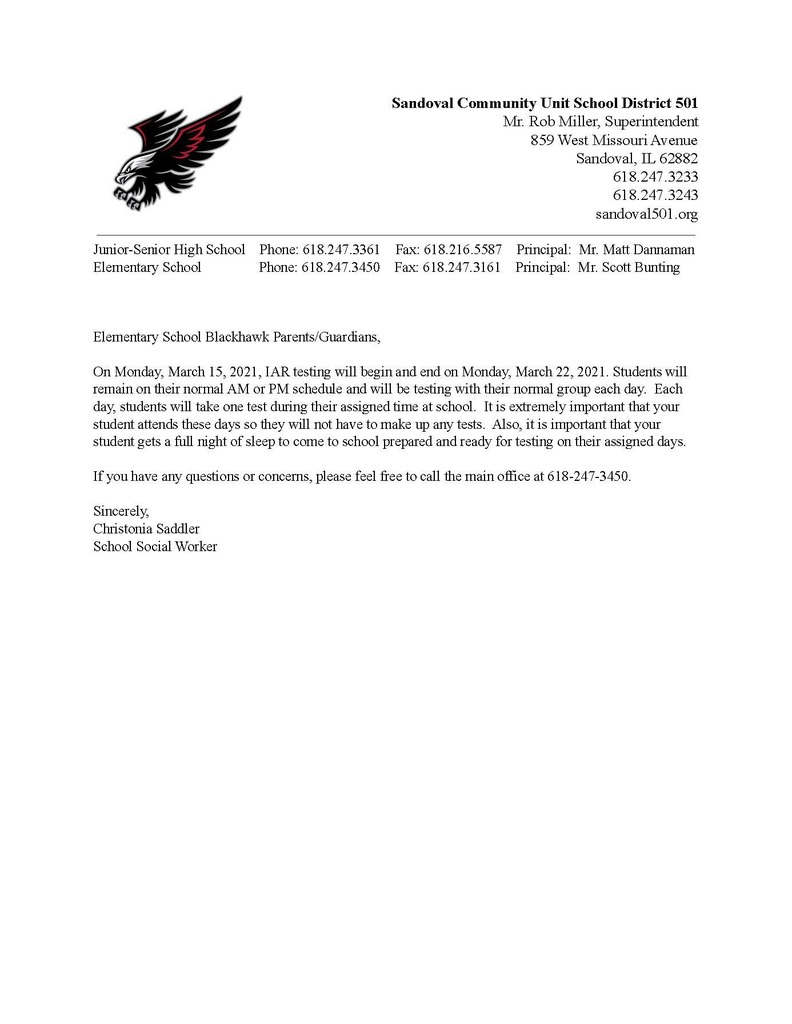 Mr. Buddy and Mr. Jesse moving items to our new storage building on the parking lot.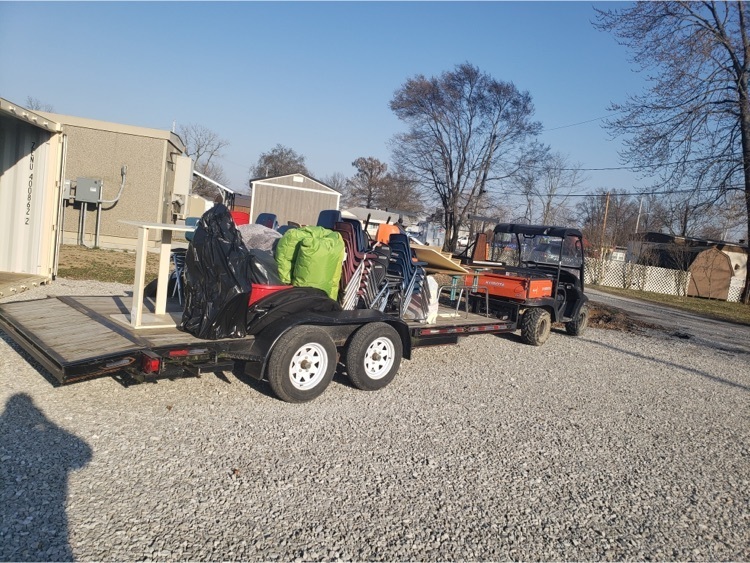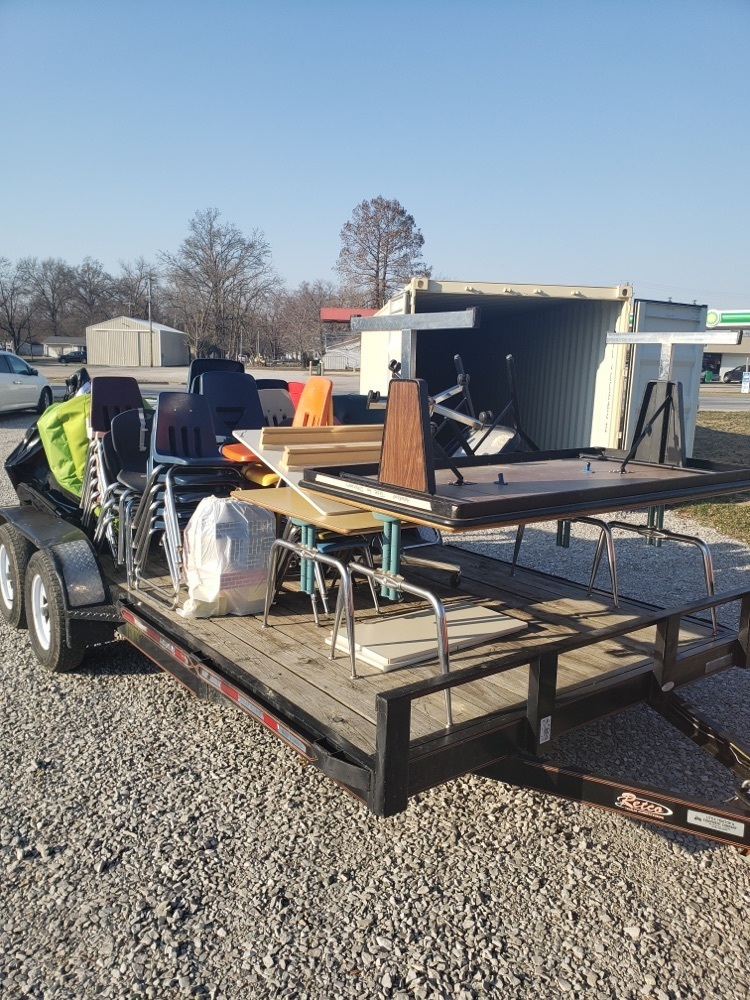 It's a Great Day to Be A BlackHawk!

When a student needs a little bit more explanation on a math lesson, you do what it takes! Our Principal Mr Bunting (former Math teacher) to the rescue❤️🖤➕➖✖️➗🖤❤️ #dowhatittakes #wewantthemtosucceed #blackhawkpride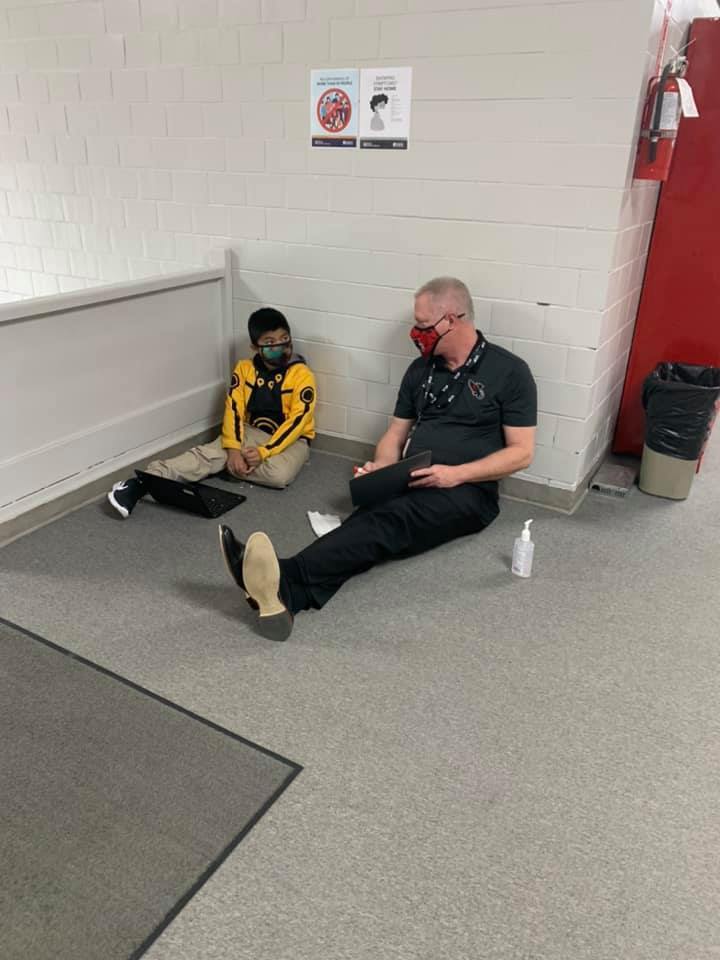 Athletic update Feb 5th: Junior High Boys Basketball are at home tonight against Rome. First game starts at 6:00. You can watch the game live on this page. High school boys basketball will open the season against conference foe Webber. The varsity game with start at 6:15. The live stream will be done on NFHSnetwork.com this site does have a monthly fee to watch games or you can purchase a year subscription. Just search Webber Township to find the stream. Please get on and show your support tonight #itsagreatdaytobeahawk